Click on images to englarge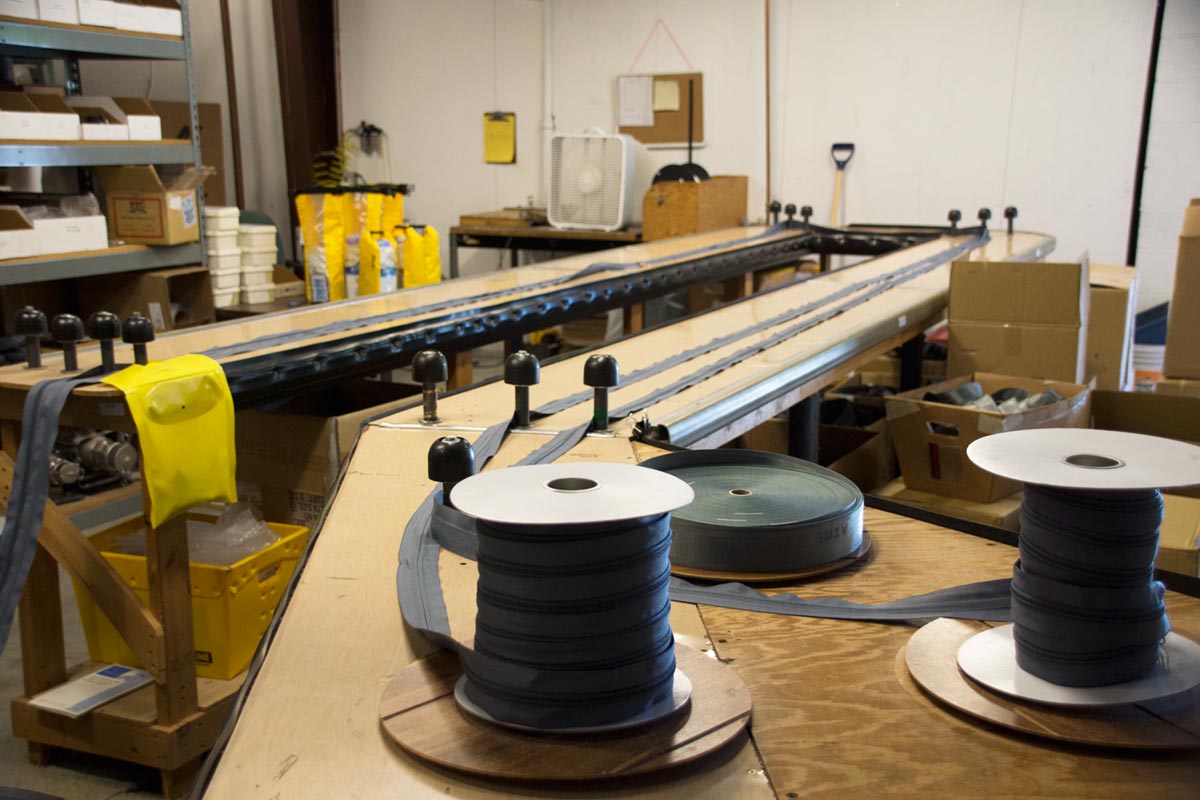 AIRE zipper which closes the PVC shell around the bladders. The components are : 1. cloth tape with chain (zipper teeth) bonded to the cloth tape. 2. slider (sometimes called a car) which moves up/down the chain to open and close the zipper.
---
---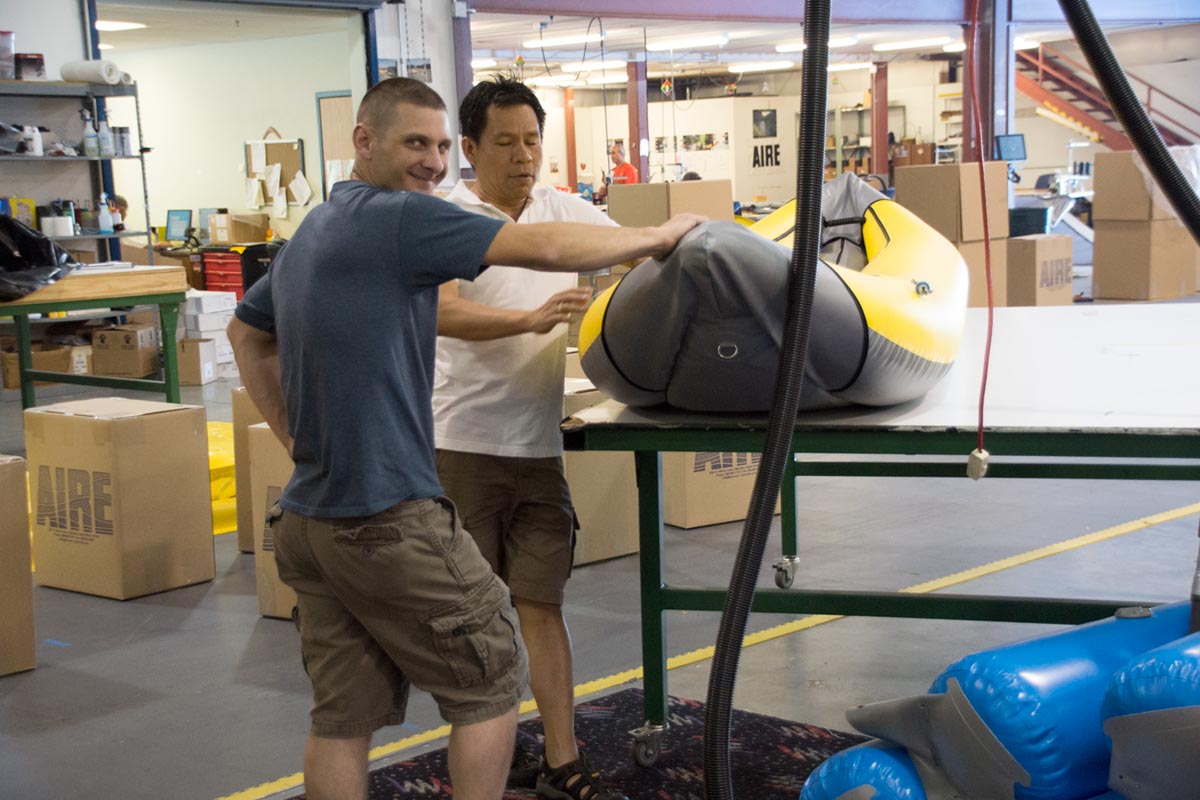 AIRE craftspersons inspect and discuss nearly finished inflatable kayak
---
---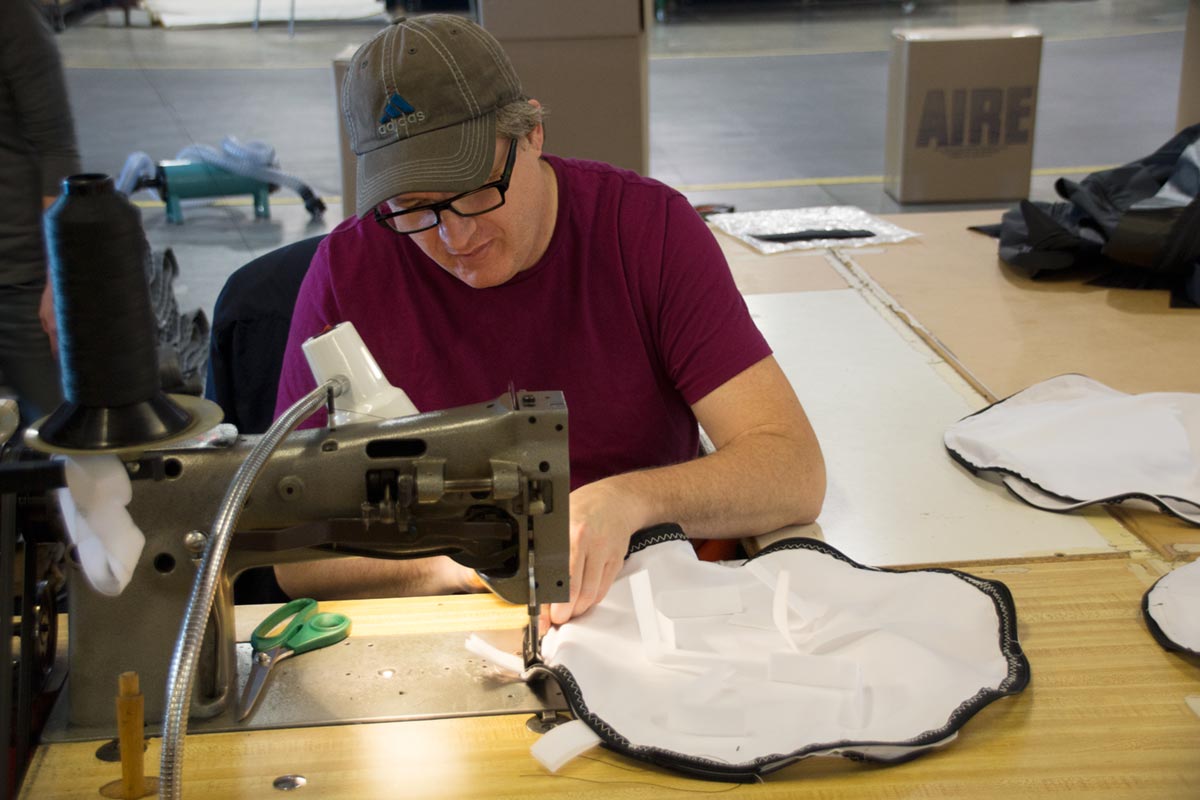 Stitching a bulkhead disc on an industrial sewing machine. The bulkheads separate the main hull of a raft into multiple chambers.
---
---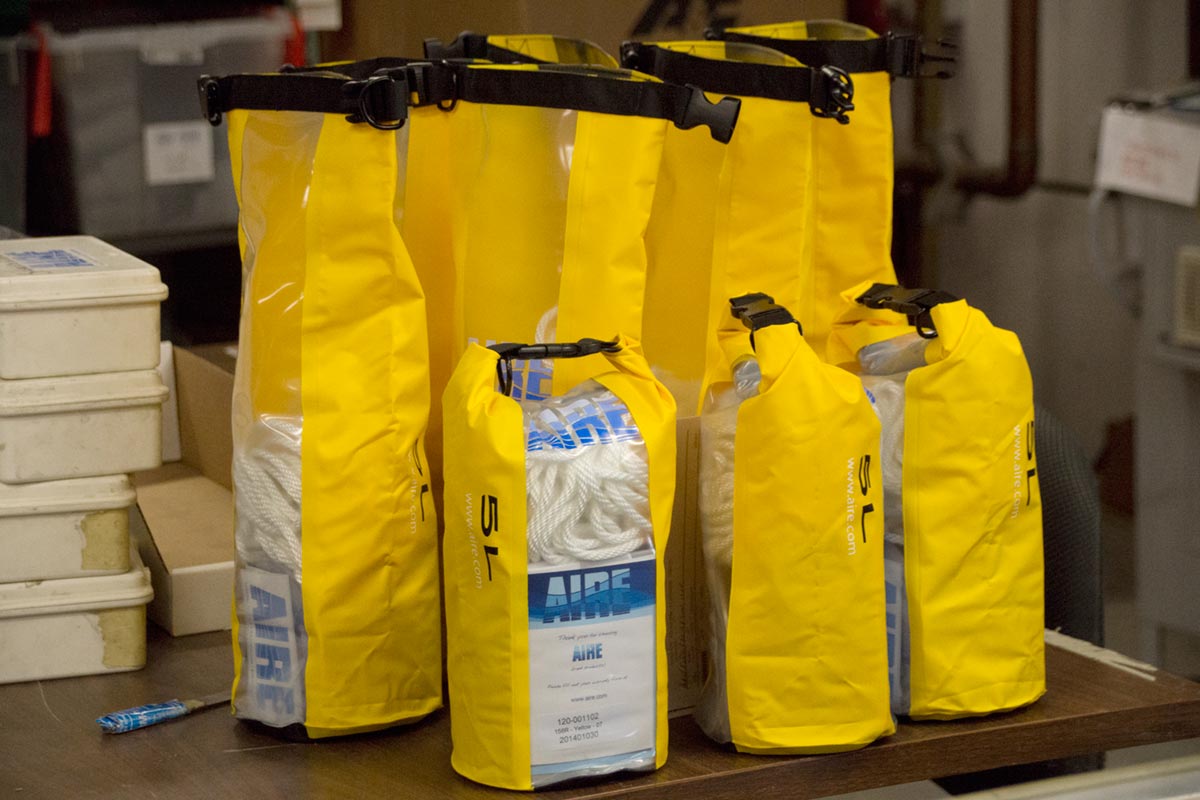 Pick station for items included in AIRE's standard repair kits. The white rope is for lacing in raft floors.
---
---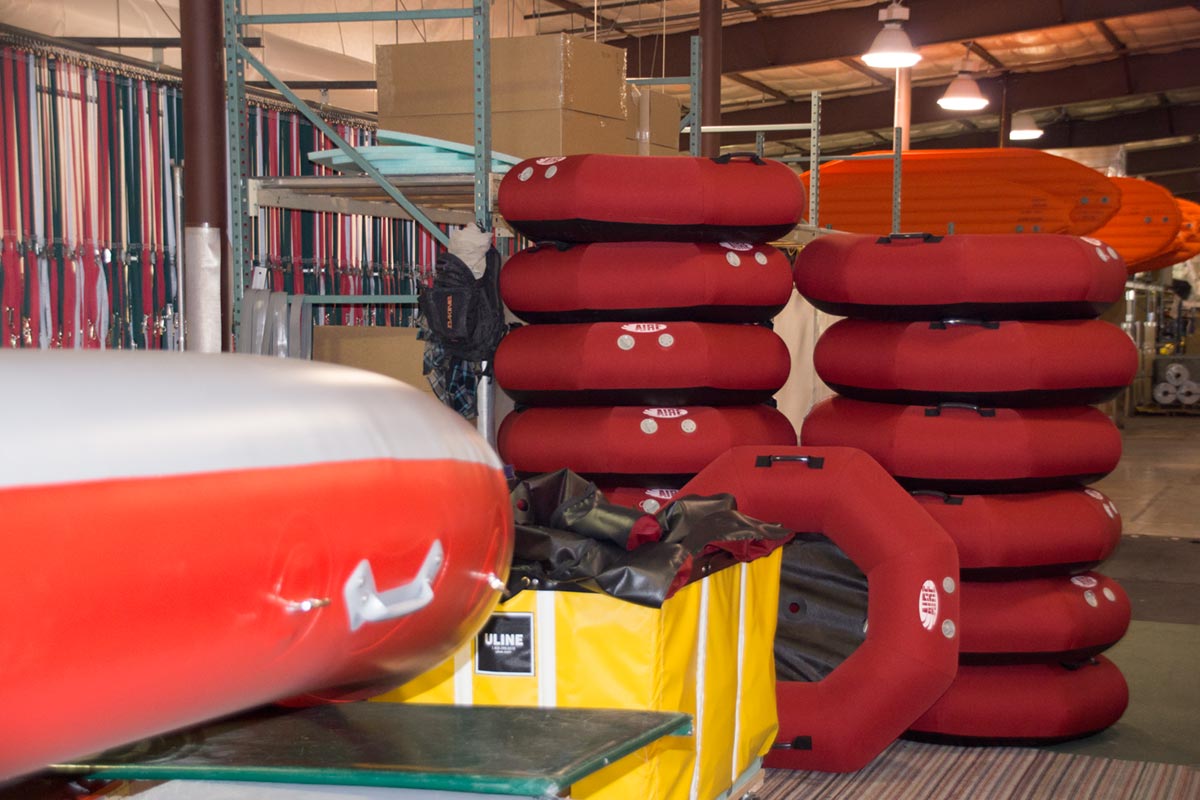 AIRE Rocktagon river tubes being pressure tested
---
---