Click on images to enlarge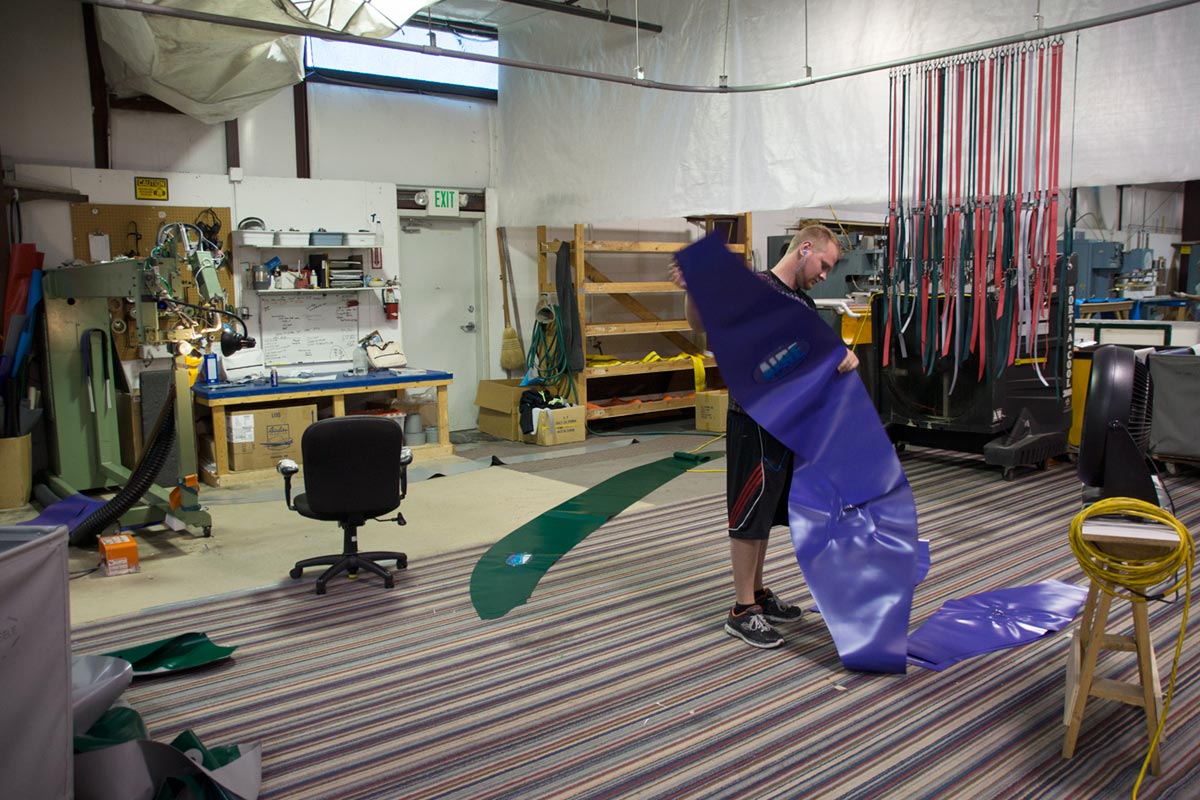 Employee prepares pieces of material from the main tube of an AIRE raft. The main hull of a whitewater raft or marine raft is referred to in the industry as a "collar".
---
---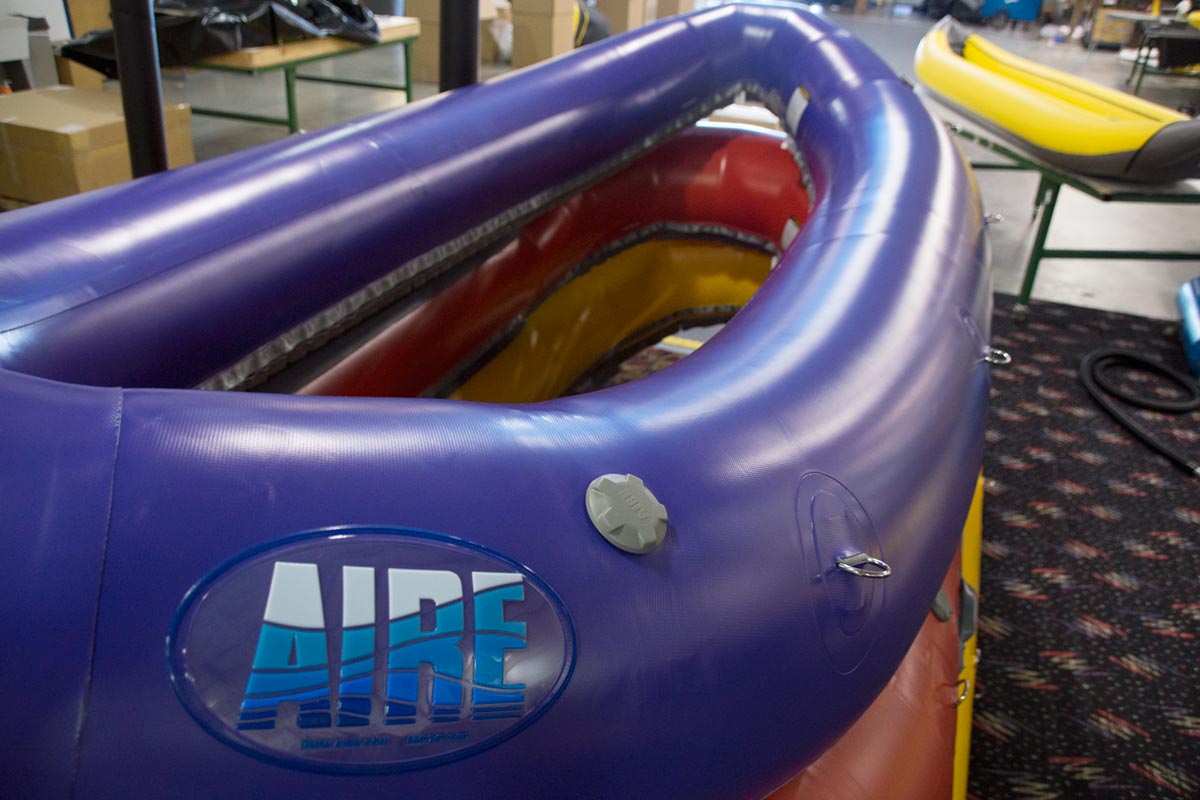 AIRE purple super puma raft hull on top of two 130R hulls being air tested for a minimum of forty eight hours.
---
---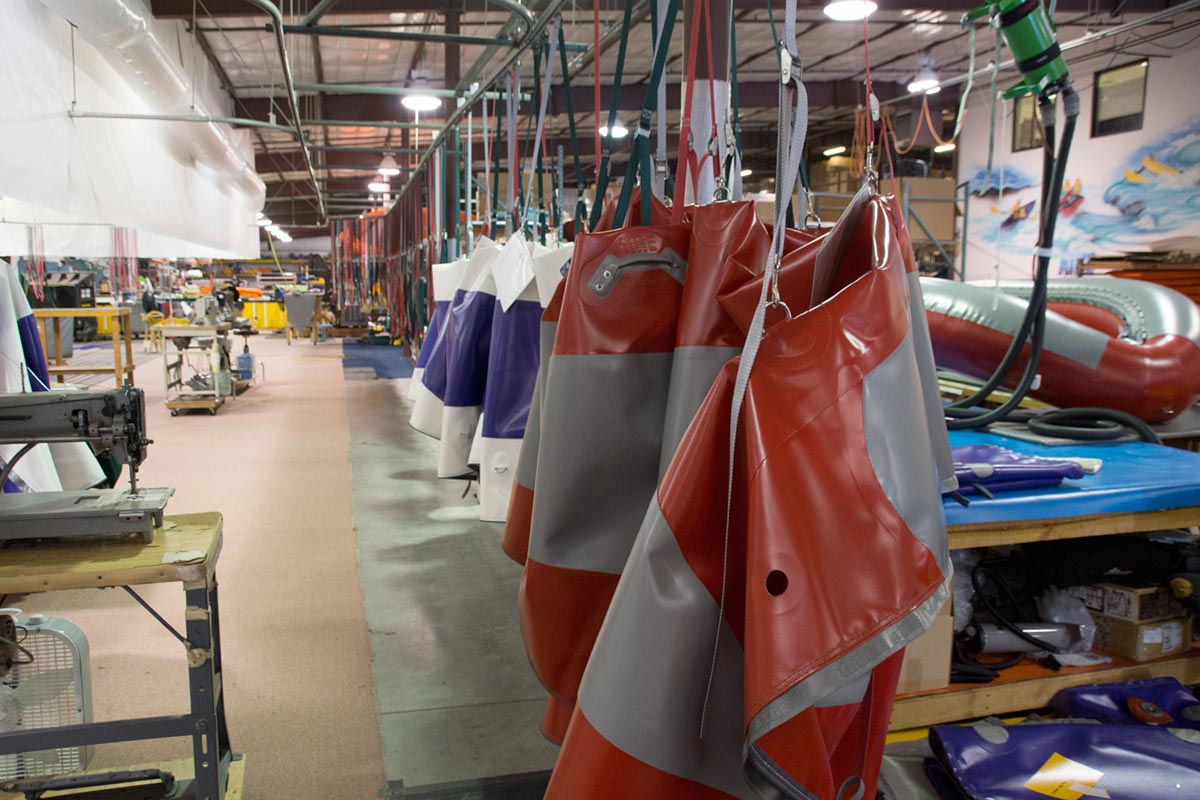 No slacking at the AIRE house! Why are these raft hulls just hanging around? Just to keep them off the floor and to prevent scuffing. It's hard to see in this photo but there is a track that runs quite a ways for this purpose (look at the top of the picture) like a giant dry cleaning shop. No laundry ticket, no raft!
---
---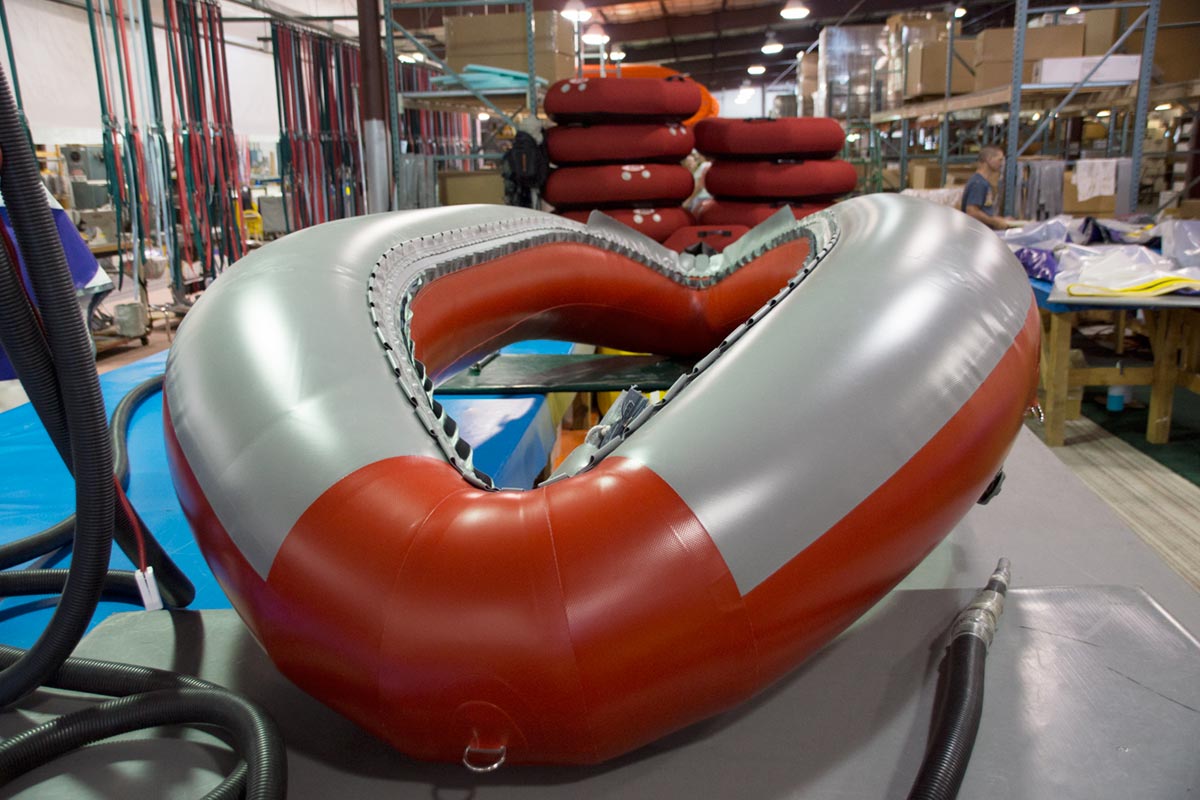 AIRE red super puma raft inflated hull. The floor lacing strip is clearly visible.
---
---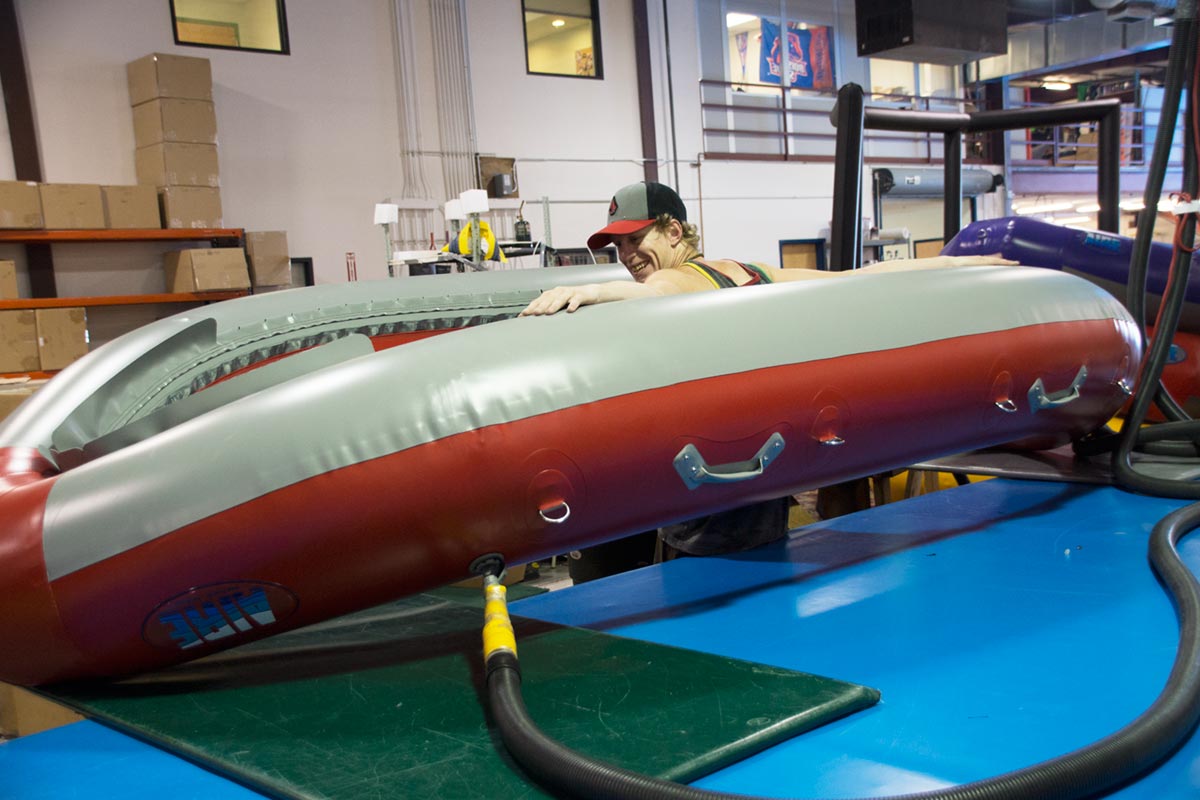 AIRE red super puma raft inflated hull being inspected
---
---