Click on images to enlarge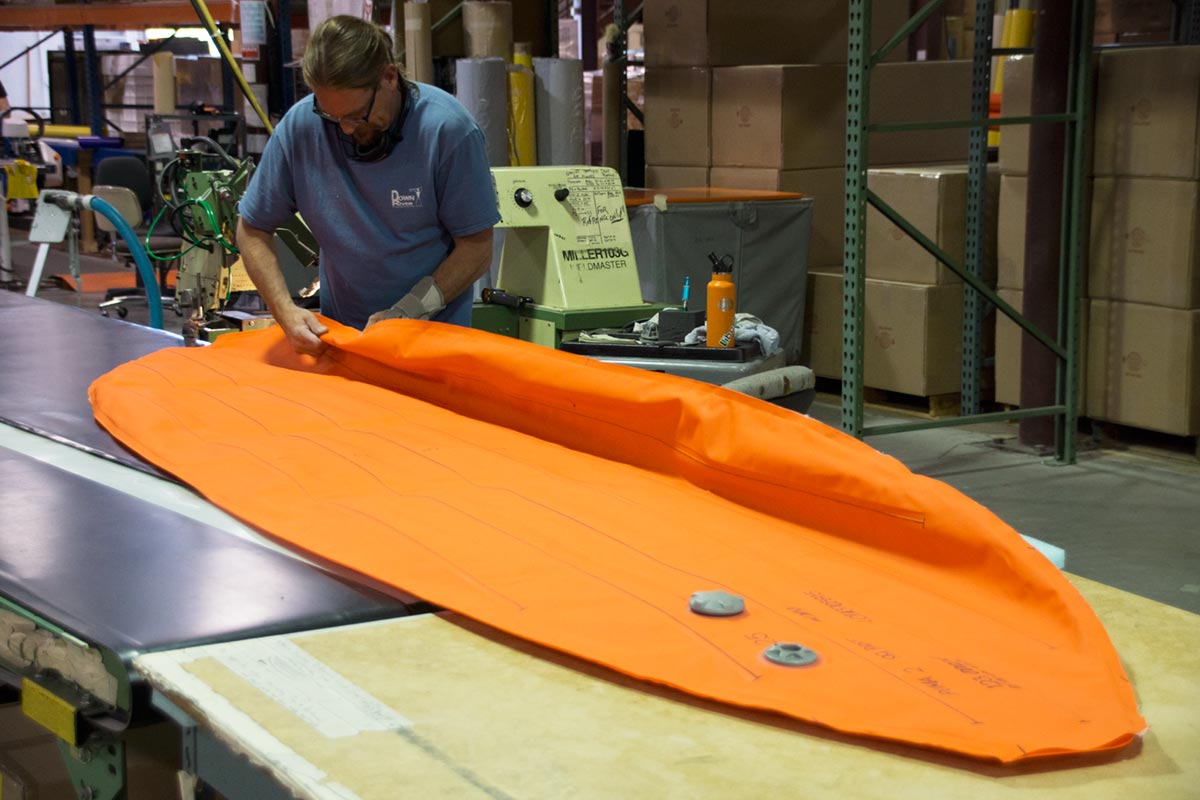 AIRE raft floor bladder assembly - almost finished. Although this material is bare 400 denier nylon on the outside it would be plenty strong enough to build small rafts or inflatable kayaks with all by itself  the inner coating is a thick layer of urethane. This bladder will be encased in a very strong Precontraint PVC shell. It is virtually unheard of for any AIRE owner to rip through both the outer shell and the bladder.
---
---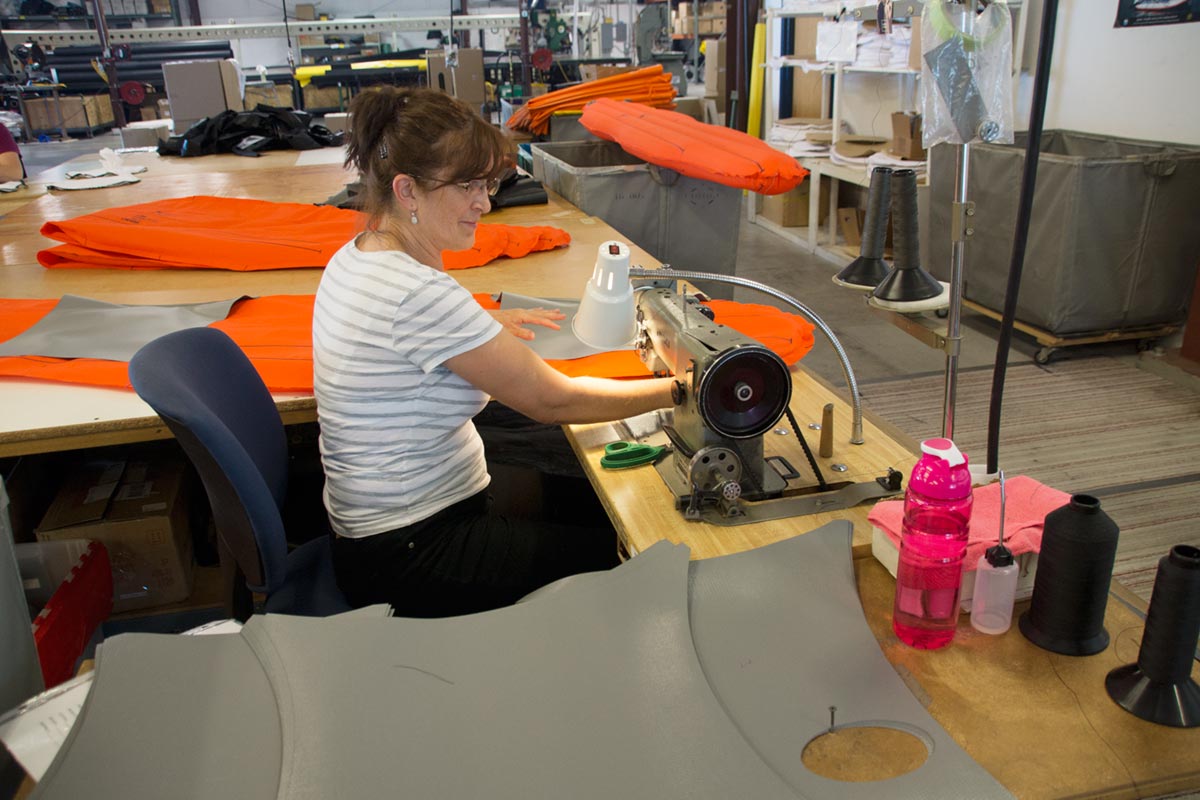 AIRE Inflatable Kayak Floor Bladder final steps. These gray PVC pieces being sewn on to constrict and protect the bladders in the bail hole locations. Although most AIRE kayaks now have mesh panels to prevent twigs and other sharp objects from poking into the bail holes, this gray PVC adds another layer of protection and also squeezes the bladder away from the holes to allow water to drain out of the kayak easier. We also have one of these Consew industrial sewing machines here at The Boat People. The hole in the gray piece in the foreground is where the valve passes through (near the pink drinking bottle.)
---
---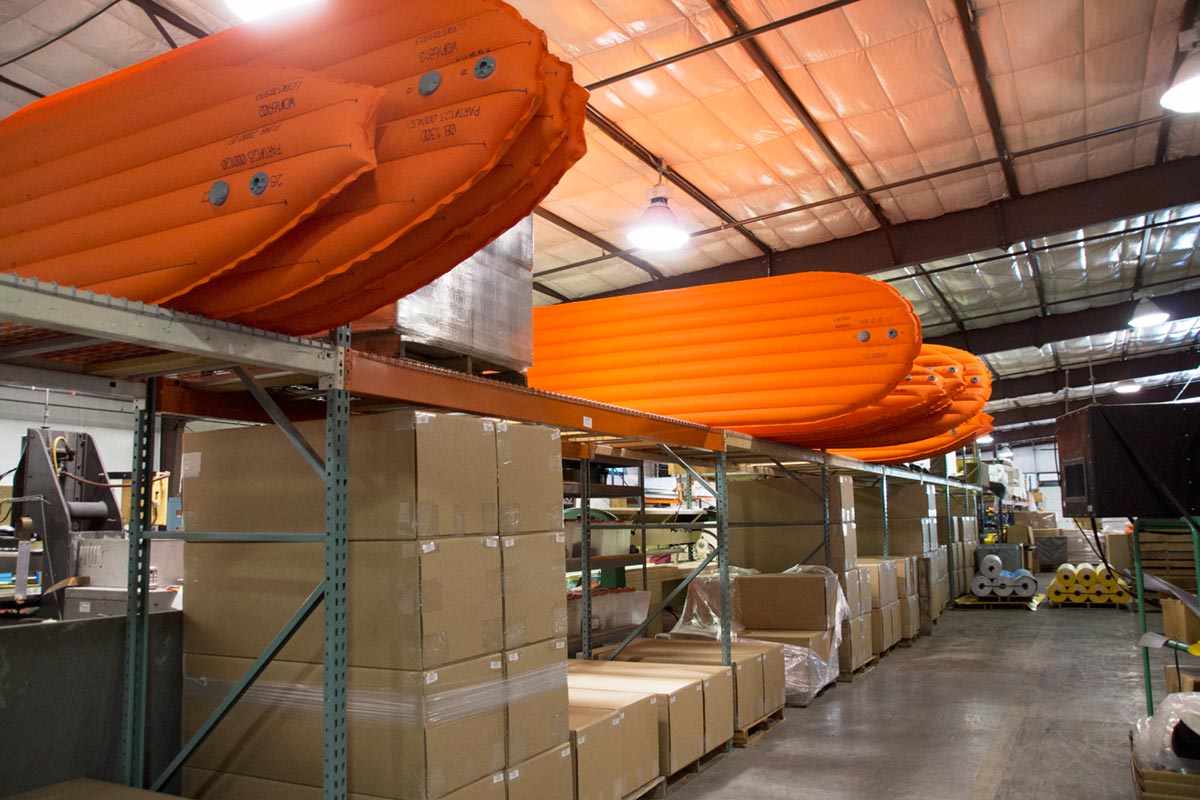 Raft floor bladders being air-tested prior to installation in their PVC pockets. The valves on the left are the Leafield C7 inflation valves and to their right are the Leafield pressure relief valves. AIRE tests boats and their inflatable components for a minimum of two days before packaging. AIRE also has their Tributary factory in China follow the same procedures.
---
---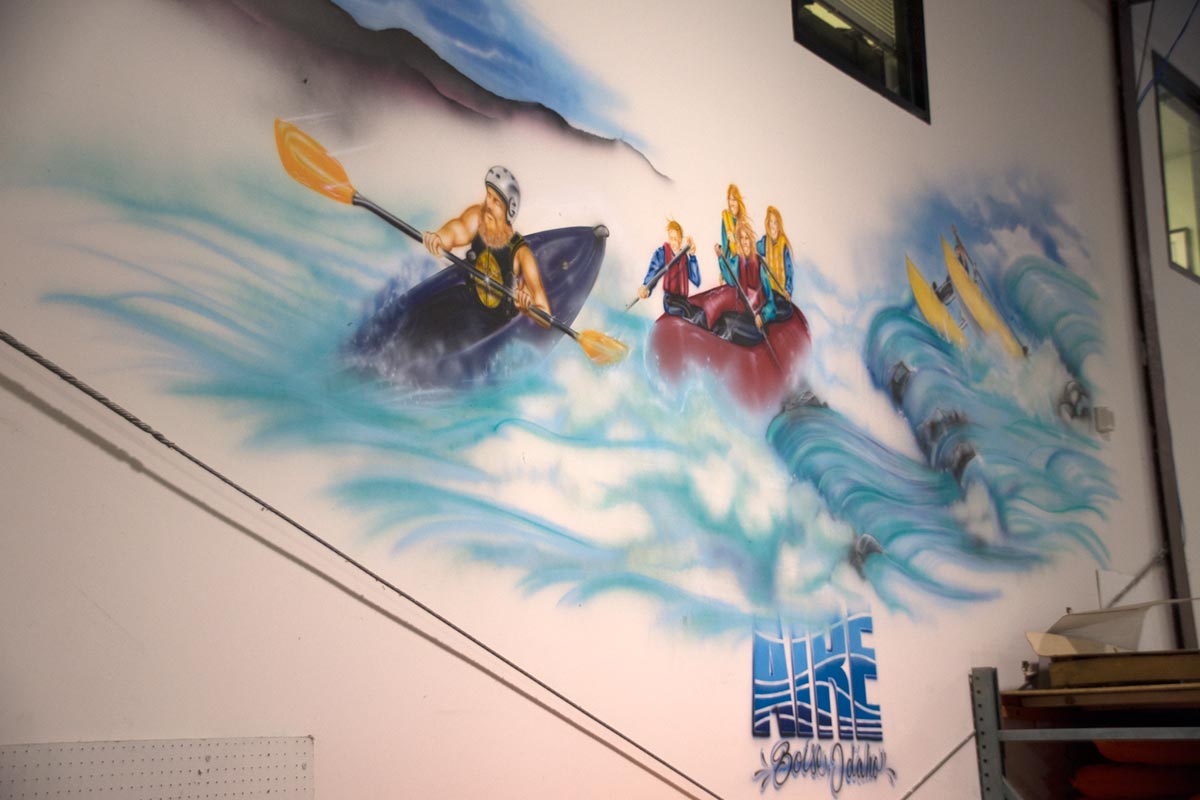 AIRE raft factory graffiti.
---
---