April 20, 2015 at 1:30 pm
#2405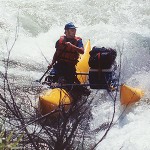 Lee Arbach TBP
Keymaster

Five years later, not much has changed
When BP's Deepwater Horizon oil rig exploded on April 20, 2010, and sank to the bottom of the Gulf of Mexico, it killed 11 workers and spewed millions of gallons of crude across a huge swath of ocean and coastline. It took 87 days before the flow of oil could be stopped, but the devastation to wildlife and livelihoods continues to this day.
With the support of its allies in Washington D.C., the oil industry has avoided reforms that would make drilling safer. Despite a long chain of failures that led to the blowout, Congress has yet to pass a single law to help prevent future offshore-drilling disasters—even as industry efforts expand in the Gulf and the administration considers opening Atlantic and Arctic waters.
The nation's costly and dangerous dependence on fossil fuel continues to endanger the lives of U.S. workers, the health of our waters, the lifeblood of coastal economies, and the survival of wildlife. There is a better way—putting necessary safeguards in place while also converting to clean energy sources that can't spill or run dry. Former offshore-drilling regulator Liz Birnbaum is right: "We have long since reached the point where we should stop drilling for new supplies of oil."
Five years later, NRDC looks back on the people and places that endured the worst of the disaster, and whose lives continue to be harmed by its impact—and the ongoing blight of the fossil-fuel industry in their waters and on their shores.
http://www.nrdc.org/energy/gulfspill/?s_src=EMOGLFUPDMEM0415SLB&utm_source=update&utm_medium=text1&utm_campaign=email